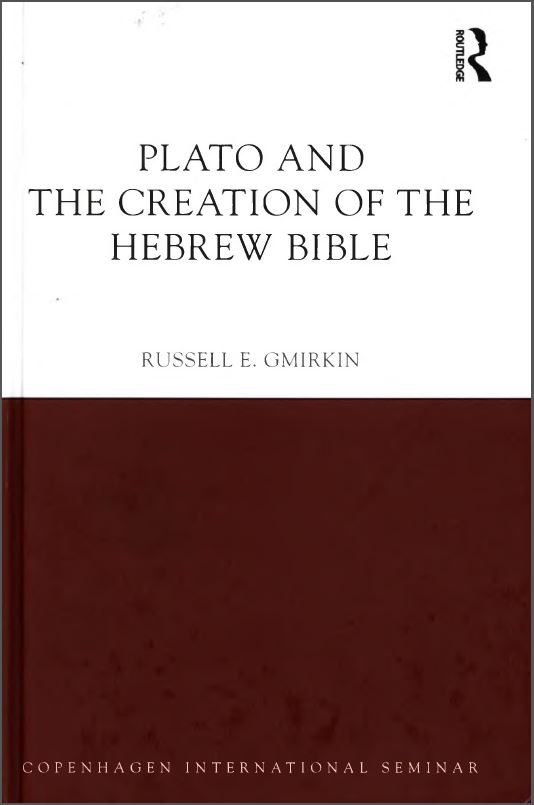 The previous post, How Does One Date the Old Testament Writings?, was a step back for a broader look through a discussion by Niels Peter Lemche at the kind of literature we find in the Pentateuch, how it compares with literature expressing similar interests and ideas found in other ancient literature, and the relevance of this for assessing the general period when the biblical literature was produced.
This post addresses chapter 5 of Plato and the Hebrew Bible, "Greek and Biblical Hebrew Narratives". It follows from the comparisons of specific Pentateuchal laws with Mesopotamian and Greek codes and I addressed a few of these in my previous posts. (All posts in this series discussing Russell Gmirkin's book, Plato and the Hebrew Bible are archived here.)
Gmirkin informs us that we have no knowledge of ancient Near Eastern law collections being accompanied by historical narratives to explain their origins or ongoing developmental changes as we find in the Pentateuch. The most we find in the codes of the eastern neighbours of the biblical laws are declarations of how laws were bestowed by a god. Greek literature, on the other hand, contains many such narratives.
As with the previous chapters I continue to find myself flipping back and forth between the main text and the detailed and extensive endnotes, and from those endnotes I often find myself consulting other works before resuming with the main text. Perhaps that's just me. I am looking for demonstrations of the many points Gmirkin is making and what the primary sources cited do indeed say within their wider contexts. (I also find myself following up some of the citations to the secondary literature before resuming Gmirkin's discussion.) After all, the thesis proposed is indeed a radical one and I wonder if full justice for some of the argument requires a much more extensive discussion, but that would mean multiple volumes instead of just one. In other words, I find myself reading Gmirkin's book very often as a springboard for my own investigations into the quotations and many references he cites. (Here is the main reason these reviews have extended over such a long period.)
Gmirkin stresses the strong interest among Greeks in historical narrative backgrounds to the institution of law codes and political constitutional arrangements. Such narratives are found in wide variety of types of literary materials:
foundation stories (e.g. Hecataeus of Abdera, Aegyptiaca, ca 315 BCE)
ethnographies (e.g. Herodotus, Histories Book 2 on Egypt; Hecataeus of Abdera, Aegyptiaca)
biographies (e.g. Plutarch: Theseus, Lycurgus, Solon, Romulus, Numa)
constitutional histories (e.g. Aristotle: The Athenian Constitution)
philosophical dialogues (e.g. Plato: The Republic, The Stateman, Laws).
As one can see from the above there is some duplication in discussion, especially of Hecataeus, that results from the way each genre is treated separately. Gmirkin mentions biographical parallels with Moses and Joshua:
Although Plutarch's interests were pri­marily biographical, both legal and constitutional content appeared in his essays on the lives of Theseus, Lycurgus, Solon, Romulus and Numa, to mention only a few. Plutarch's discussion of legal topics within a biographical narrative is com­parable to the mixture of biographical and legal elements in the biblical accounts of Moses and Joshua.24 (p. 224)
Endnote 24 explains:
Exodus-Deuteronomy incorporated a biography of the lawgiver Moses that included accounts of his birth (Ex. 2.1—4), upbringing (Ex. 2.5-10), marriage (Ex. 2.15-22; Num. 12.1), his adult life and notable accomplishments (Exodus-Numbers), orations (Deuteronomy) and death (Deut. 34). Joshua mainly appeared as assistant and succes­ sor to the expedition leader and lawgiver Moses. Incidental legal elements include his publication of Mosaic law and administration of the oaths of the polity at Shechem (Josh. 8.30-35) and the legal oration at Josh. 24.1-28. (p. 237)
Gmirkin understandably gives the most attention in his comparative discussion to Hecataeus but I am just as keen to see how well the other material also relates to his central thesis, so will pause here a moment to look further at the above comparison with Plutarch's figures. Plutarch is, of course, writing subsequent to the Hellenistic period but his biographies do point to a particular interest that we can trace back to the Classical era.
So the question I had as I read Gmirkin's point was how the legislation themes were incorporated in the lives of Plutarch's figures. After all, it's been many years since I read Plutarch's Lives as an undergraduate.
I quote key sections from the John Dryden translation of the life of Theseus. The narrative weaves Theseus's activities with the foundation of a number of religious and other cultural customs but we pick up at the point where Theseus establishes an autumn festival "of boughs", followed by his constitutional reforms: read more »